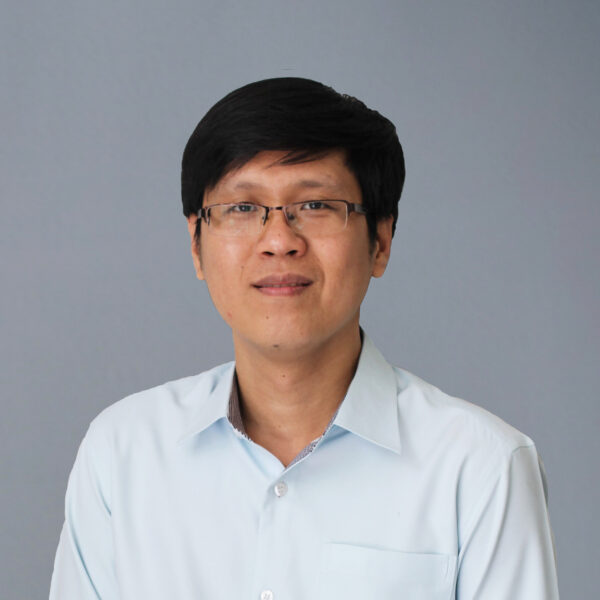 Sok Say
Member of Board of Directors
Biography
Dr. Say Sok  is a Member of Board of Directors at Cambodia Development Center.
He is an independent educator, scholar and researcher. Spanning two decades of professional career, he has worked in various capacities as an educator; teacher trainer; training, project, and program advisor; research fellow, and public policy specialist in a range of sectors across the arts and humanities, social sciences, and population health. He has worked for and provided research, training and program design consultancy and assistance to various international and national institutions, including the Ministry of Education, Youth, and Sport (MoEYS); KHANA; National University of Singapore (NUS); Royal University of Phnom Penh (RUPP); Maryknoll Sisters Cambodia; Center for Khmer Studies (CKS); NGO Education Partnership, and NGO Forum on Cambodia. He was a founding member and lecturer of the Department of International Studies, worked as a lecturer at the Department of English, and serves as an advisor to and journal editor at the Department of Media and Communication – three signature departments of RUPP.
Since 2014, he has worked as the technical advisor on higher education governance, policy and planning to two prominent World Bank-funded projects implemented by MoEYS. He has published more than 40 academic and development papers in higher education, resource governance, media and communication, and population health in international and national journals and other media of publication and produced nine commissioned research papers for the government and NGOs, five national policies/plans for the government, and one program inception report for NUS. His academic works have featured in; inter alia, the Cambodia Communication Review, CDRI Working Paper and Policy Brief series, Journal of South East Asian Studies, Journal of Asian Study, Journal of International and Comparative Education, International Journal for Equity in Health, PLOS One, Journal of Environmental and Public Health, and BMC Health Services Research.
Between 2015 and 2018, he served as the deputy head of the public relations team for Angkor Sankranta. He has been a member of the advisory board of the Australian Alumni Association of Cambodia since 2019. He held a post-doctoral research fellowship at CKS in 2015-16. He was educated in Cambodia, Japan, and Australia. He graduated with a Bachelor of Education from IFL/RUPP, a Master of Arts in Political Science from Kobe University, and a PhD in Political Economy from Deakin University.