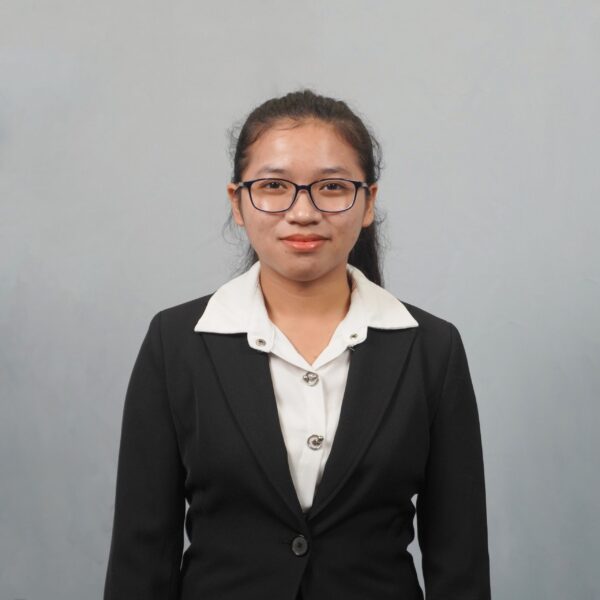 Ream Sreypich
Biography
Sreypich was a Research and Publication Officer at Cambodia Development Center. She pursues two Bachelor Degrees at the Institute of Foreign Language, one is in International Relations under the Department of International Studies and the other one is in Professional Communication under the Department of English.
Apart from her curricular activities, Sreypich is very passionate in her volunteer work and has always strived to gain more experience through it. She used to be in charge of translating and coordinating the flow of CamTESOL International Conference in 2013. Besides, in 2017, she was also a member of one project called Reading Community under the guidance of the INSPIRE Organization. Additionally, she participated in a number of AIESEC International Conferences that involve the topic of Boosting Youth Empowerment and Cultivating Human Resources in Cambodia.
Being one of the interns in our organization, Sreypich wishes to take advantage of this opportunity through her assistance here to contribute back to the society and her country as a whole in the field of research and development for further development. If it is possible, she will pursue a master's degree in Political Science, focusing on the foreign policy of small states. And one of her biggest dreams is to be a voice for the voiceless responding to the need for human and society development in prominent international organizations in the future.